ACP India Chapter Receives 2022 Evergreen Award


The John Tooker Evergreen Awards Program provides recognition and visibility to chapters that have successfully implemented programs to increase membership, improve communication, increase member involvement, enhance diversity, foster careers in internal medicine and improve management of the chapter. The India Chapter received a 2022 Evergreen Award for their program, Case File for Early Career Physicians.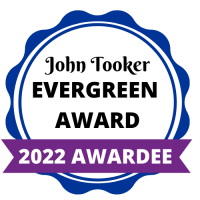 Case File for Early Career Physicians
Themes: Early Career Physicians, Education, High-Value Care/Quality, International, Medical Students and Residents/Fellows, Membership, Physician Well-being, and Professional Satisfaction
As a measurable goal, we saw an inspiring addition to ACP India Membership. It helped boost the fallen morale of front-line early-career physicians.
The program supported Early Career Physicians by providing a guide on how to handle challenging clinical problems. The case file series was taught by a senior professor of medicine who experienced similar problems. It was designed to recruit and retain early-career physicians. Due to the additional stressors placed on ECPs, one lecture was focused on well-being and medicolegal information. In total 2,184 individuals attended the Case Files for Early Career Physicians series.
Osler Cup:
Doctor's Dilemma Competition


The annual ACP Doctor's Dilemma® competition is a hallmark program for the College. It brings together some of the brightest residents

from around the world in a friendly but highly competitive environment. All team members are active ACP Residents/Fellow Members.

The competition tests the medical knowledge of up to 60 teams, each representing an ACP chapter. After three days of competition,

the winning team is awarded the coveted "Osler Cup" and is granted a place in ACP history.

ACP India Chapter on the prestigious accomplishment of winning Doctor's Dilemma. The win marks a historic occasion, as ACP India is the first international chapter to receive the Osler Cup. The ACP India team comprised Dr. Mayank Agarwal, Dr. Ashwin Parchani, Dr. S. Sidharth, and Dr. Anand Thomas mentored by Dr. Minakshi Dhar and Dr. Minal Mohit.